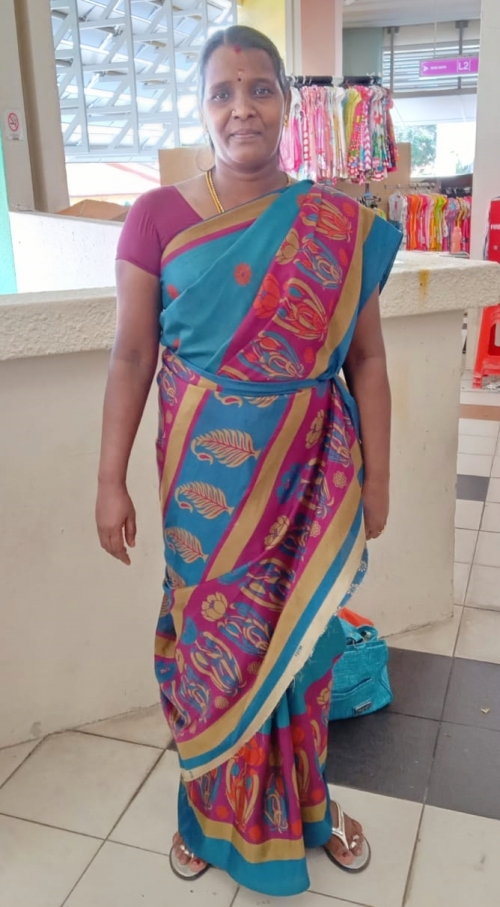 Maid Details
Maid Name
M Rahini
Ref. Code
M-2790
Type
Experience
Nationality
Myanmar
Date of Birth
31 - May - 1983 (age: 37 yrs)
Siblings
2
Height/Weight
145 / 55
Religion
Hindu
Marital Status
Married
Children
4 (age 19,17,13 & 10)
Education
10th
Language Skill
Tamil
Salary
510
Off Day
2
Remarks
Must top up $19.61 per off day.
Preference/Aptitude & Experience
Care for Infant/Children
Care for Elderly
Care for Disabled
General Housework
Cooking
Working Experience
Singapore

2years 1Month
Maid Introduction
M Rahini is an experienced helper from Umbalacherry, Trichy, Tamil Nadu.
She is 37 years old and married with 4 children.
She has worked in Singapore for 2 years and 1 month. She has completed 2 years contract.
She can cook and can do all household chores.
She is willing to look after children and the elderly.
Available immediately.

Employment History
Title: